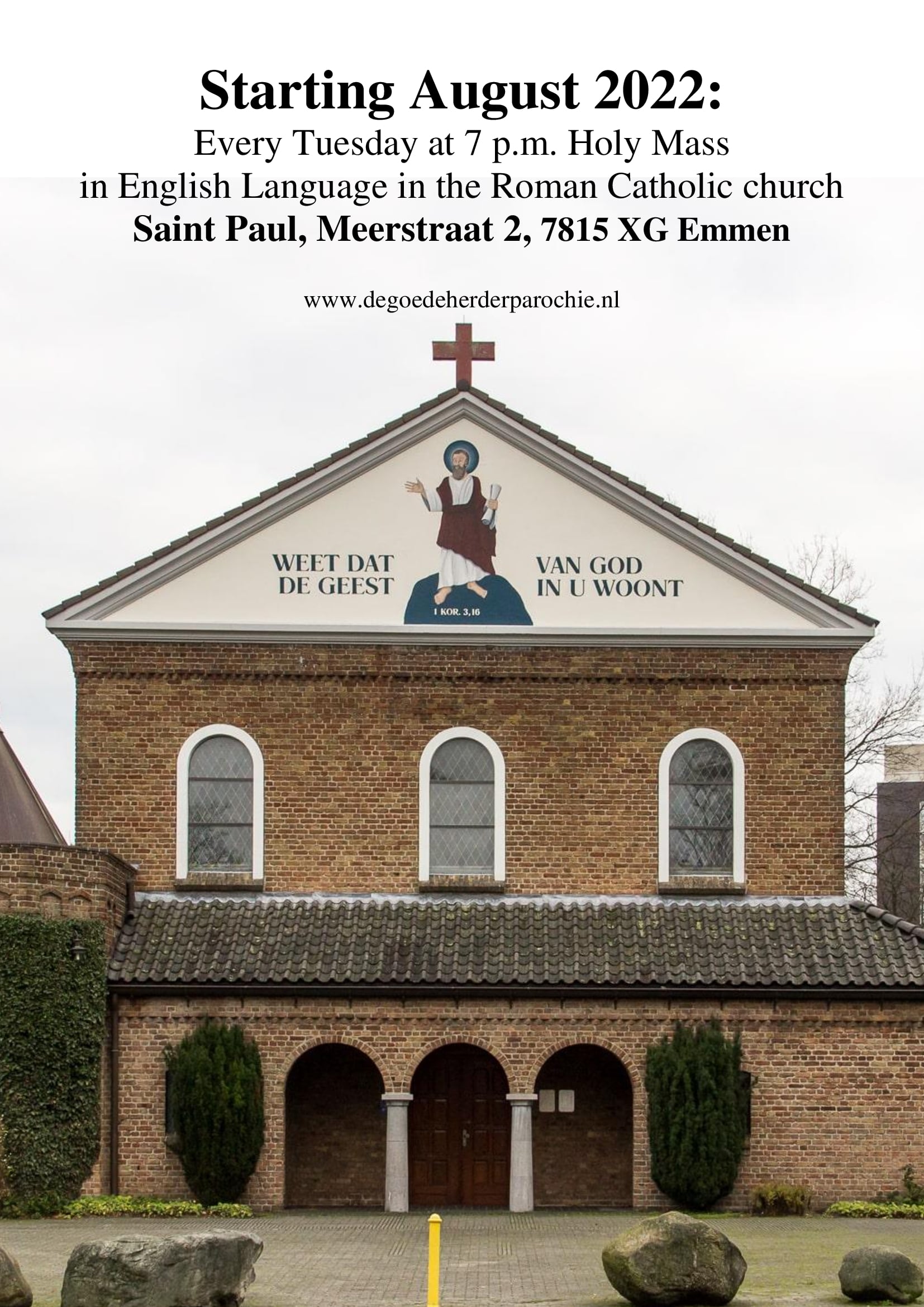 English Holy Mass in Emmen
Our parish celebrates the Holy Eucharist in English every Tuesday evening at 7.00 p.m. in the H. Pauluskerk, Meerstraat 2, 7815 XG Emmen.
Afterwards we meet each other over coffee or tea.

Everyone interested from anywhere, is invited to come and celebrate Mass in English with us. Students from abroad, expats, asylum seekers with or without legal permit, all English-speaking believers, Catholic or not… 

Once a month Anton Lukassen plays the organ and we sing well-known English hymns.

There is parking space at the church. The church is in the center of Emmen, within walking distance of the train and bus station.